Osteopath in Thatcham
Osteopathy treatment for people living in Thatcham, Newbury, Hermitage, Midgham, Beenham, Bradfield, Brimpton, Bucklebury, Woolhampton, Aldermaston, Theale, Burghfield, Padworth, Mortimer and surrounding areas.
Contact Us
CALL: 01635 597290
EMAIL: enquiries@nolanosteopathy.co.uk
Book Online
You can check all our available appointments and book online here!
Location
We are located in the beautiful Orchard Life Health Centre on the Bath Road, RG7 5UU. This location is accessible to people living in RG7, RG18, RG19, RG20 and RG26.
There is plenty of free parking at the Orchard Life Health Centre and it is wheelchair accessible.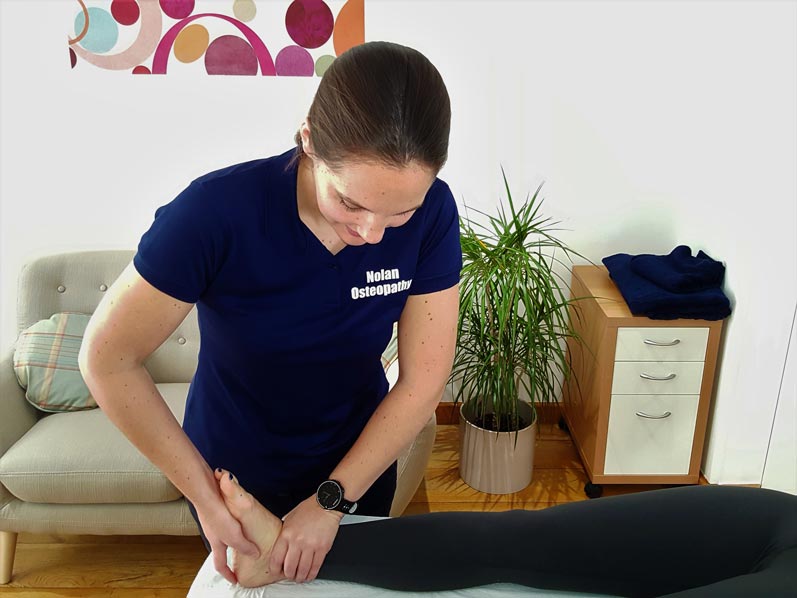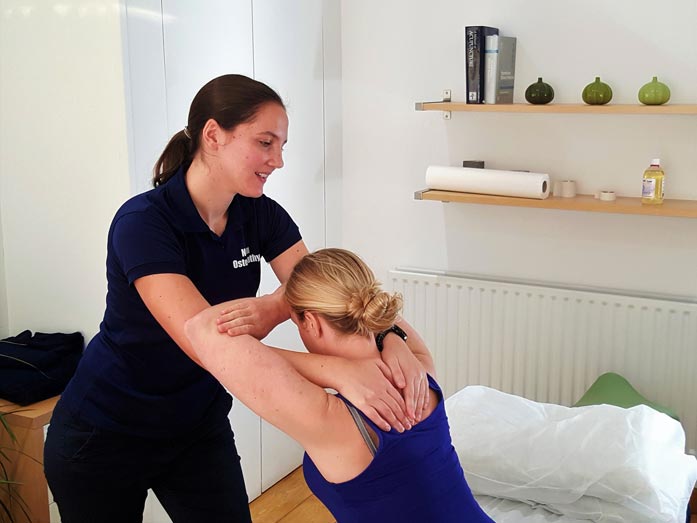 Nolan Osteopathy offers expert advice and treatment for Upper and Lower Back Pain, Shoulder Pain, Frozen Shoulder, Neck Pain, Sciatica, Sports Injuries, Pregnancy and Post Pregnancy Related Pain and much more. See the full list of Conditions We Treat.
There are two osteopaths in the Thatcham clinic – Danielle and Antonia.
Find out more about Danielle here.
Find out more about Antonia here.
All of our osteopaths are registered with the General Osteopathic Council and are fully insured.
Nolan Osteopathy is a registered provider with many of the major insurance companies including Aviva, Cigna, Health Shield, Pru Health/Vitality Health, Simply Health & WPA.
What Some Of Our Patients Are Saying About Us:
I couldn't recommend highly enough. I was first recommended to Nolan Osteopathy when I woke with acute back pain and felt like I could barely move. My osteopath was so professional and immediately put me at ease. He was able to relieve the initial symptoms and after a few sessions I was feeling good as new. Thanks

Bex
Fantastic treatment, fixed me up in 3 sessions. Great after care advice as well

Ruaridh
Amazing treatment from Nolan Osteopathy last week. Care and attention was 5star. Looking forward to my next session on Thursday. Thankyou

Maria
Went to see Nolan Osteopathy for help with a sore back. Great service, they were a pleasure to deal with, very professional and thorough treatment, briefed me fully on what I needed to do myself in order to aid a swift recovery. Can happily report I'm now back swinging the golf clubs with abandon once again. Would highly recommend.

Ronan
I had a great session with Nolan Osteopathy back in May. The treatment was well explained, pain free and I had a much better range of movement in my back afterwards. Booking in was easy and Fergus gave me good advice for keeping my back mobile before I got to the clinic. Top marks all round, thanks guys!"

Michael
After having given birth late last year I was experiencing a lot of lower back pain. I then saw Danielle who was able to tell me what was wrong very quickly and relieve the pain almost instantly. She also gave me exercises which will continue to help relieve the pain which are simple but very effective. It was my first time seeing an osteopath and she was amazing. Very professional and will definitely be choosing to see her again in the future.

Siobhan
More Information
Nolan Osteopathy is a highly rated healthcare practice that was established in Thatcham in 2014. Our goal is to help people of all ages lead happier, healthier and pain free lives and we are huge believers in educating people in how to better self-manage their pain and symptoms.
With the right advice and professional help, the human body is capable of repairing itself naturally and our osteopaths will use various osteopathic techniques to improve a patient's mobility, ease pain and maintain function. We don't just treat the problem, we are also treating the cause to ensure our patients get back to normal daily activities as soon as possible.
The foundations of the practice are built on Excellent Patient Care, Integrity and Trust and we are pleased to say that staying true to these values has meant that we are now a thriving small healthcare practice in the West Berkshire community.