Osteopath near Marylebone, Mayfair, Fitzrovia, Oxford Street, Bond Street
Osteopathy treatment near Marylebone, Mayfair, Fitzrovia, Oxford Street, Bond Street, West End, Central London.
Nolan Osteopathy provides specialist osteopathic treatment for Back Pain, Shoulder Pain, Frozen Shoulder, Neck Pain, Sciatica, Sports Injuries, Pregnancy and Post Pregnancy Related Pain and much more. See the full list of conditions we treat here.
Contact Us
CALL: 020 8191 8870
EMAIL: enquiries@nolanosteopathy.co.uk
Book Online
You can check all our available appointments and book online here!
Location
We are located in 4 Cavendish Square, Marylebone, London W1G 0PG, just a short walk from Oxford Circus and Bond Street tube stations.
This location is easily accessible to people living and working in W1, Marylebone, Mayfair and Fitzrovia.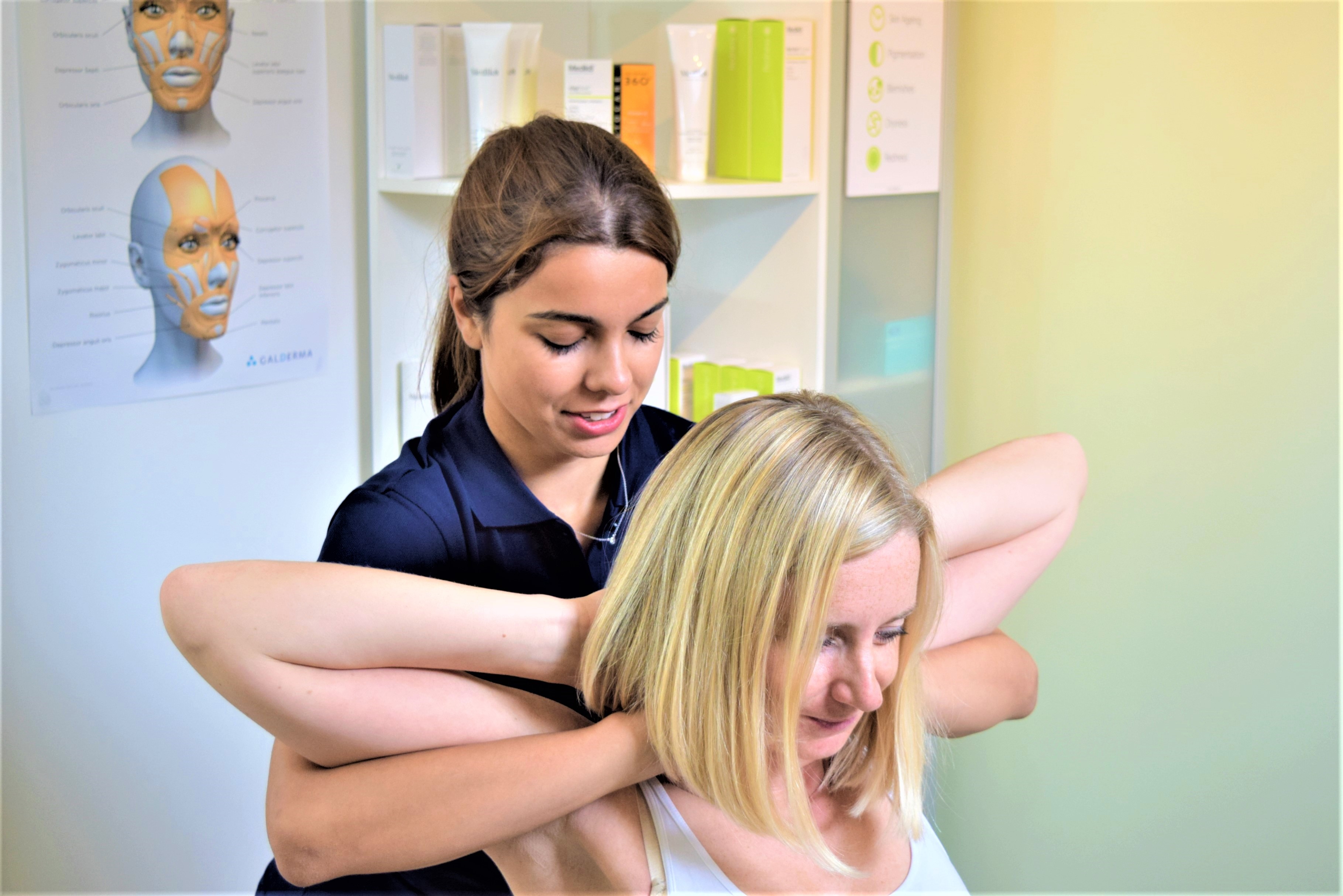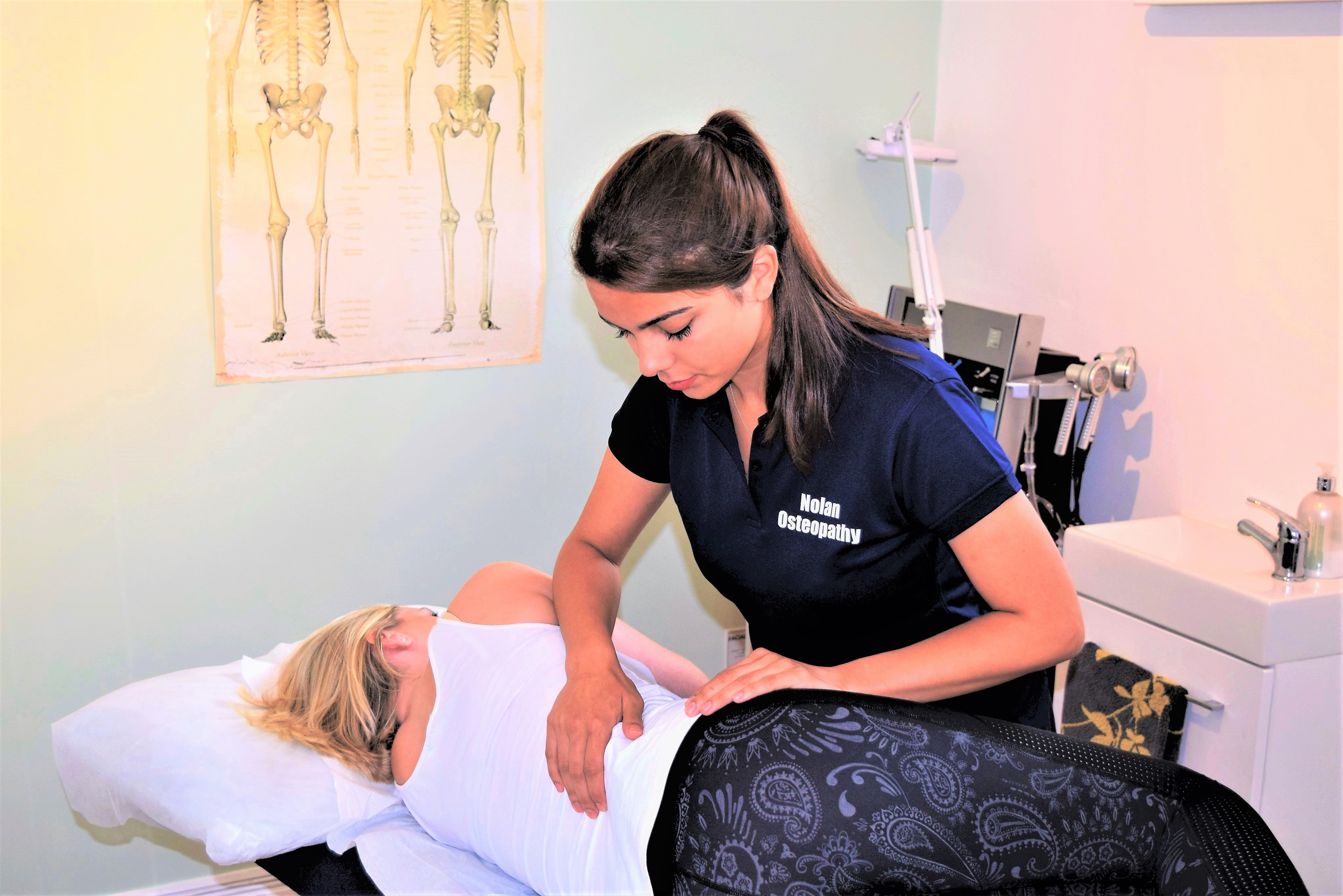 Yasmin Jones is our osteopath in the Cavendish Square clinic. You can find out more about Yasmin by clicking here.
Yasmin is registered with the General Osteopathic Council and is fully insured.
Nolan Osteopathy is a registered provider with many of the major insurance companies including Aviva, Cigna, Health Shield, Pru Health/Vitality Health, Simply Health & WPA.
What Some Of Our Patients Are Saying About Us:
Excellent service from start to finish. Try it, you won't regret it. Highly recommended!

Emma
The osteopath was extremely thorough with the assessment and her explanation of what was happening, and why. I left the clinic feeling better and very reassured, which makes a huge difference! The whole experience was seamless, I booked my appointment online and couldn't fault the service from the whole team at Nolan Osteopathy. Thank you!

Alicia
Suffering from lower back problems for nearly a year I decided it was time to drop the drugs (prescribed pain killers) and fix the issue they were masking. I have now had 6 sessions and not taking any pain killers so couldn't be happier! The clinic is clean, comfortable and I would recommend the service offered to friends and family.

Grant
I've been to various clinics in the past but the team at Nolan Osteopathy are by far the most effective and professional practitioners I've used. I have struggled with back pain and other sports injuries and the osteopath understands exactly what I need to get me back in shape. The support team are very quick at replying to my requests for an appointment, although I now just use their online bookings system which is great. Have recommended them to many friends and work colleagues and will continue to do so.

Alex
Got referred to these guys by a friend. I spend a lot of time working at a desk and I was suffering with pain in my back, neck and shoulders as a result. I started feeling better after the first appointment and found the exercises they give you very useful to aid your recovery…and you can do them in the comfort of your own home. I highly recommend a visit to Nolan Osteopathy!

Shaun
More Information
Nolan Osteopathy was established in Cavendish Square in 2018. Our goal is to help people of all ages lead happier, healthier and pain free lives and we are huge believers in educating people in how to better self-manage their pain and symptoms.
With the right advice and professional help, the human body is capable of repairing itself naturally and Yasmin will use various osteopathic techniques to improve a patient's mobility, ease pain and maintain function. We don't just treat the problem, we are also treating the cause to ensure our patients get back to normal daily activities as soon as possible.
We are committed to Excellent Patient Care, Integrity and Trust and we are pleased to say that staying true to these values has meant that we are now a thriving healthcare practice in London and in the Thames Valley.