Improve your posture when working from home
April 1, 2020
Maria Nolan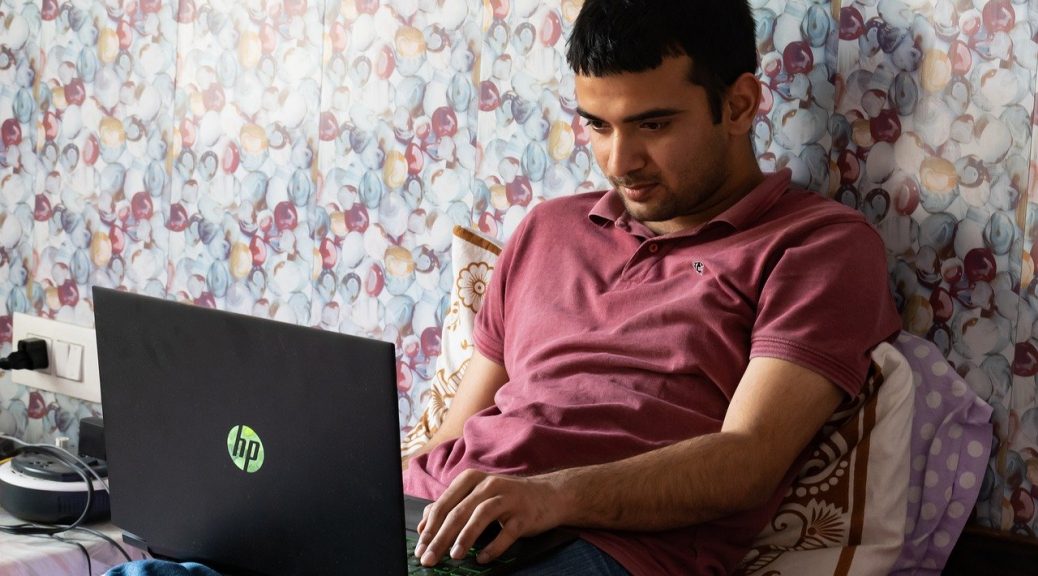 Are you loving it or hating it? Working from home that is!
Coronavirus has resulted in a huge increase in home working, which brings its own unique set of challenges.
While there are lots of things we can't control right now, the one thing we can do it make sure our home working environment is favourable to both our physical and mental wellbeing.
A poor home "office" set up will almost certainly lead to neck, shoulder and back discomfort, while headaches and wrist problems are also common from our experience. It can also compromise your breathing which could create other issues, which we will explain shortly.
How to set up your home office for optimal posture
Firstly, find a space where you can comfortably fit your laptop and any other equipment you're using within arm's reach. Ideally, this space should allow you to sit and stand comfortably at different intervals.
If possible, avoid using the couch or your bed for working. According to Danielle, our osteopath in Thatcham
"Your couch or bed will not provide much support to your posture when working on your laptop and this can lead to muscle and joint injury. Poor posture can also cause a strain on your breathing. Looking at your computer while in a hunched over position, contracts the lungs, decreases your breathing volume and this can result in less oxygen, reduced energy levels, lack of focus and headaches"
Here is what a good and bad home working posture looks like – obviously we won't all be dressed in a shirt and tie 😉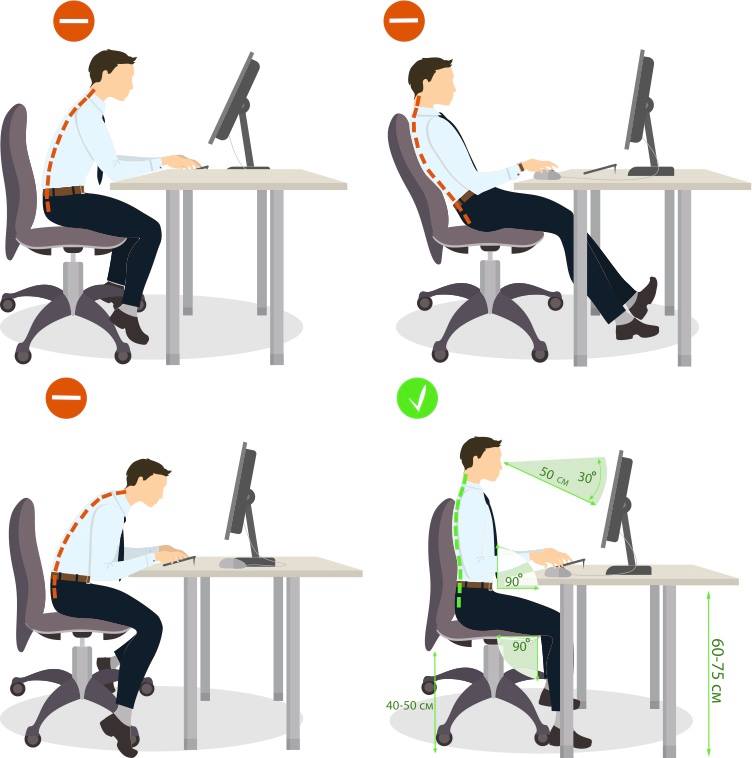 Here are some easy tips to guide you:
When sitting, keep your head upright and aligned with your shoulder
Your eye line should be the top half of your screen – raise your laptop with a book or a box if needed
Keep your elbows at a 90 degree angle to the desk. Your forearms should be able to rest comfortably on the desk without raising your shoulders
Shoulders should be back and down in a relaxed position. Think of squeezing an orange between your shoulder blades
Try to keep your wrists in line with your forearms, which will help avoid repetitive strain injuries such as Carpal Tunnel Syndrome
Your feet need to be flat on the ground, with the hips, knees, and ankles at 90 degrees
Make sure you use a good chair with some lumbar support. Try a pillow behind your back if you don't have an ergonomic chair. Sitting on an exercise ball is also very good for maintaining a healthy posture
Good posture habits when working from home will boost your productivity and contribute to an overall sense of health and well-being.
Also, remember to take plenty of breaks, alternate between standing and sitting and drink plenty of water.
If you need any help or advice, please don't hesitate to contact our osteopath in Henley on Thames, Thatcham or Newbury clinics.